THE CHAPTERS
Sci-Noir — Cyber-Pulp — Action-Adventure — Comedy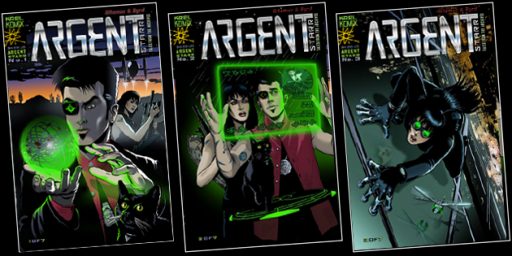 Adult entertainment combining hard science, soft sex and satire, for the geeky and not-so-geeky masses; a mix of action-adventure with elements of fantasy and comedy, featuring sabotage, a shape shifter, sex, drugs, high-stake casinos, and spies.
The current storyline Quest for the Cardinal Stone is being told in a seven book arc (1-7), with chapters 4-6 being released every other month starting June 2017.
There are numerous spin-offs and many further adventures in store for this offbeat universe with it's rich backstory and dynamic artwork.
CAUTION READ CHAPTERS 1 & 2 FIRST: CONTAINS SPOILERS