THE CHAPTERS
Sci-Noir — Cyber-Pulp — Action-Adventure — Comedy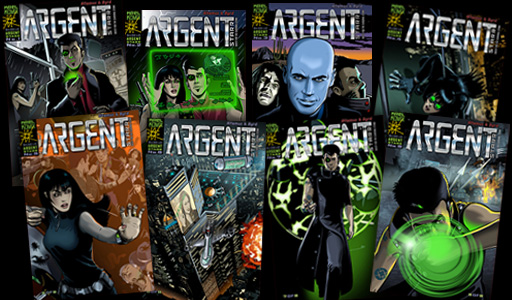 Quest For The Cardinal Stone, is adult entertainment combining hard science, soft sex and satire, for the geeky and not-so-geeky masses; a mix of action-adventure with elements of fantasy and comedy, featuring sabotage, a shape-shifter, sex, drugs, high-stake casinos, and spies.
The current Argent Starr storyline Quest for the Cardinal Stone is told in a eight book arc.
There are numerous spin-offs and many further adventures in store for this offbeat universe with it's rich backstory and dynamic artwork.
CAUTION READ CHAPTERS 1 & 2 FIRST: CONTAINS SPOILERS

---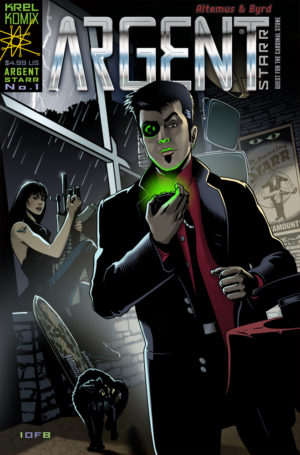 CHAPTER 1
Commencing Countdown
24 pgs.+ covers
Sex clubs, lethal drug-abusing aliens, high-stakes poker, hot babes and Tasmanian devils pulled out of a hat — all in a days work for team Argent.
---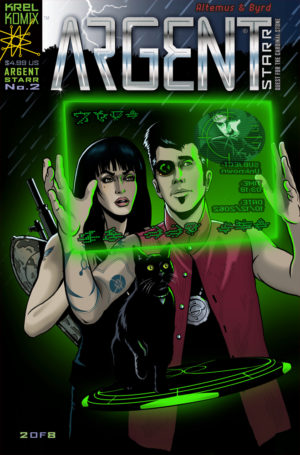 CHAPTER 2
Seven On Earth
24 pgs.+ covers
Argent finally reveals his astonishing origins to Mrs. Thorne; a scout ship from 45 light years away, mixed species parentage, Area 57, and a son's promise to his father.
---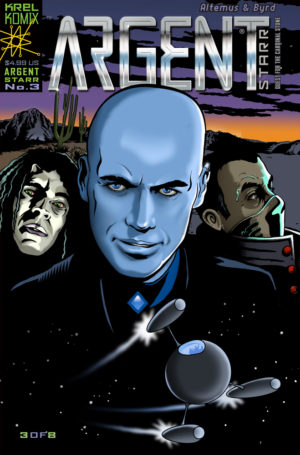 CHAPTER 3
Cracked Actor
24 pgs.+ covers
While they wait for another alert, Argent Starr produces a pocket-sized device with sensational possibilities; multiple-choice reality on demand.
Meanwhile, Rey Zyten, a shape-shifting alien gambler on the lam from off-world mobsters, lands in the Nevada desert, hunting for good odds and easy marks.