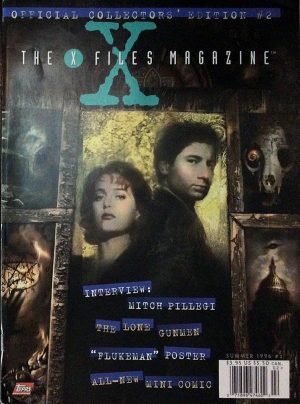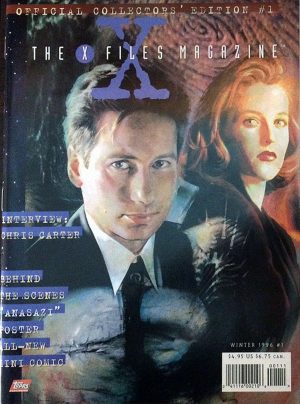 Years before becoming the co-creator of the graphic novel Argent Starr, Altemus was the designer and Design Director of the official magazines for over twenty sci-fi & fantasy movies and TV shows produced throughout the '80s and '90s. These were official studio licensed products, and the X-Files magazine was published by Topps.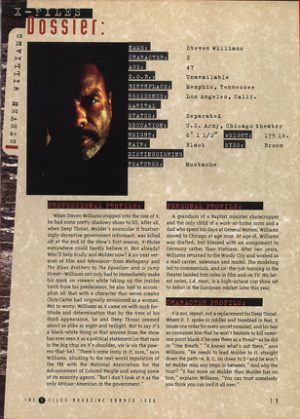 The magazine featured; great studio photography along with tons of behind-the-scenes info, exclusive reproductions of pre-production art, on the set photography, cast & crew interviews and profiles. The publication also featured the launch of the X-Files comics, which Topps would continue to produce for 41 issues through 1998.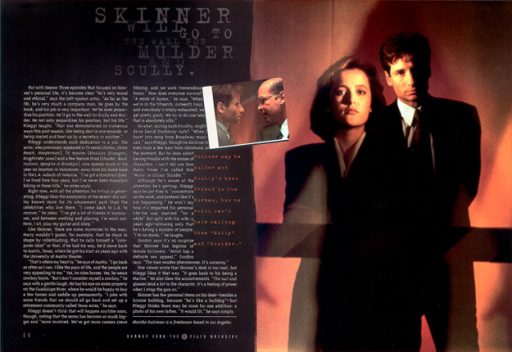 This 1996 magazine was one of the last Altemus would create before moving on to design for the internet and interactive projects.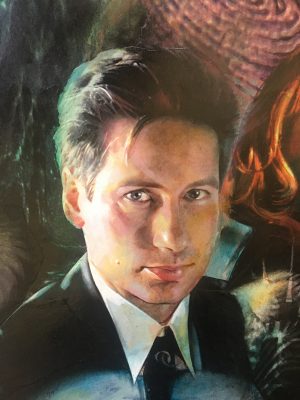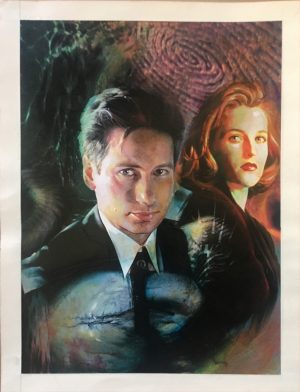 For the premiere issue #1, Altemus comissioned two pieces of moody cover art, one by Omaha Perez, creator of the graphic novels SUPER TERRE.R and THE DRUDE, and the second by illustrator and comics artist Miran Kim , who's produced work for everything from ANIMANIACS to the PREDITOR.
Both pieces were excellent in setting the tone for this new publication, and Altemus recently discovered that he still had the original Kim illustration stashed away in his flat files, which features excellent brushwork especially on the David Duchovny portrait. To see more of this iconic piece of artwork, which is currently for sale at COMICLINK.com  in their big Spring Featured Auction, click this link.
---