COMIC BASICS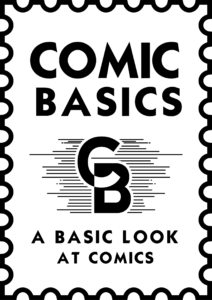 This week we sit down and talk to the awesome people responsible for Argent Starr. If you like comics, and we're sure you do, you'll want to take a peek at what Altemus and Lyn T. Byrd are up to.
What was your reason for getting into comics? That is, how did you end up involved in comics?
Altemus; Always wanted to be a comic book artist from the time I was a small child, drew every day of my life from age four, started selling drawing to other kids on the school bus when I was in kindergarten. But I was eventually dissuaded from that path when I went to Philadelphia College of Art in the 70s, and they convinced me that comics was not a "viable career path."
Byrd; Most of my life has been spent involved in all kinds of art from fine illustration, sculpture, graphic design, digital art, as well as music composition and performance. At some point in the nuttiness I fell in love with comics so hard, that when Altemus, one of my favorite artists, suggested we team up on one, I said 'Si!'
Who would you say is your comic book inspiration as an artist?
Altemus; Originally it was Wally Wood, I was in awe of his spectacular drawings when I was growing up. A lot of other artists and storytellers would inspire me as well; in books, it was Joe Kubert, John and Marie Severin, Carmine Infantino, Will Eisner, Steve Ditko. There's also a lot I loved and learned from the strip guys — Hal Foster, Milton Caniff, Frank King, Al Capp, Walt Kelly, Alex Raymond. Many newer artists still amaze and inspire me like the Hernandez brothers or Frank Miller. I also think, that looking at my work, one would say that there's a lot of Anime influence there too.
Byrd; As a little kid it was Tintin's Hergé. Later, Moebius, Will Eisner, and Frank Frazetta, whose class I used to sneak into at the School of Visual Arts where I was NOT officially a student. I adore historical work like Winsor McCay's Little Nemo but also current artists like Eduardo Risso, Mike Allred, Mike Mignola, and Miller's Sin City artwork. I also love Alex Ross and Marko Djurdjević, but, like Frazetta, I view them primarily as traditional illustrators rather than comic book artists. I've left out so, so many, Jerome Opeña, Darwyn Cooke, Arthur Adams…
FULL COMIC BASICE INTERVIEW/