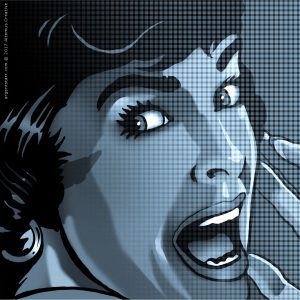 With the release of chapter 4, Station to Station, our story kicks into high gear. It was a lot of fun working on these images, we thought we'd share a few of our favorites here.
Its never a good idea for Specter to chew on olive pits, besides being dangerous, they get her high! And that's not the best time for her to be alone watching an old Mexican horror film.
---
Especially when Argent is out gathering intel in the Soho Dome.
---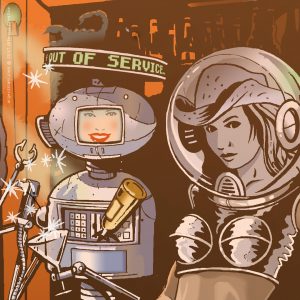 And Mrs. Thorne is out making friends at the Scorpion bar.
---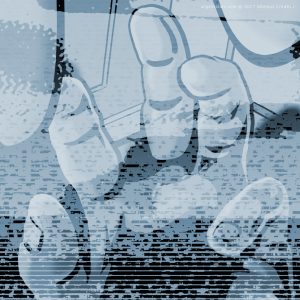 Who knows what shape shifter, super grifter Rey Zyten's up to.
---