THE CHAPTERS
Sci-Noir — Cyber-Pulp — Action-Adventure — Comedy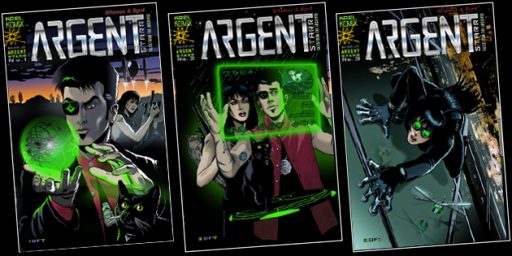 Adult entertainment combining hard science, soft sex and satire, for the geeky and not-so-geeky masses; a mix of action-adventure with elements of fantasy and comedy, featuring sabotage, a shape shifter, sex, drugs, high-stake casinos, and spies.
The current storyline Quest for the Cardinal Stone is being told in a seven book arc (1-7), with chapters 4-6 being released every other month starting June 2017.
There are numerous spin-offs and many further adventures in store for this offbeat universe with it's rich backstory and dynamic artwork.
CAUTION READ CHAPTERS 1 & 2 FIRST: CONTAINS SPOILERS
---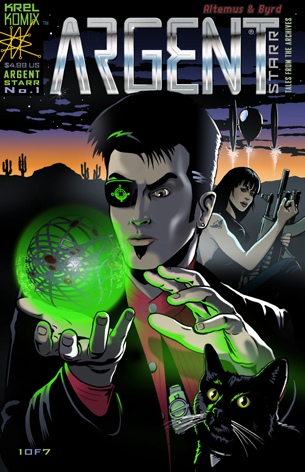 CHAPTER 1
Commencing Countdown
Sex clubs, lethal drug-abusing aliens, high-stakes poker, hot babes and Tasmanian devils pulled out of a hat — all in a days work for team Argent.
---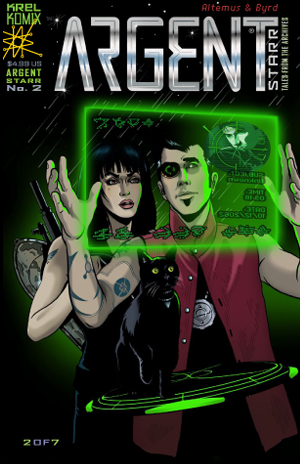 CHAPTER 2
Seven On Earth
Argent finally reveals his astonishing origins to Mrs. Thorne; a scout ship from 45 light years away, mixed species parentage, Area 57, and a son's promise to his father.
Flashback: The Code's first mission on Earth, and a 1962 government cover-up.

---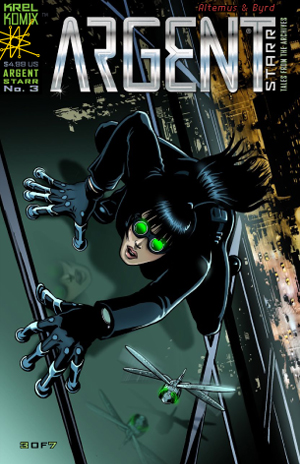 CHAPTER 3
Cyg City Blues
Super-grifter shape-shifter, Rey Zyten, is cruising the outer limits of identity theft in New Vegas.
Back in Glenlab, Argent produces a pocket-sized device with sensational possibilities; multiple-choice reality on demand. The mission moves to NYC where Argent unleashes Mrs. Thorne to find the Cardinal Stone. She rappels 1,000 feet over the de-militarized playground that is future Manhattan while Argent heads out to compromise a national security data hub hidden in the sewers of Tribeca.
---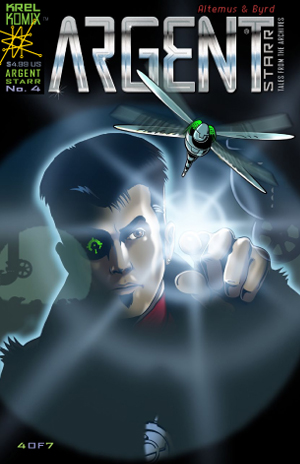 CHAPTER 4
Station To Station
Argent and his team search for the Cardinal Stone, a stolen alien artifact under his family's protection for the last 100 years. While he casts his tech-spells beneath Manhattan, Mrs. Thorne climbs skyscrapers, kick's ass and dodges scorpions in the streets above.